Giving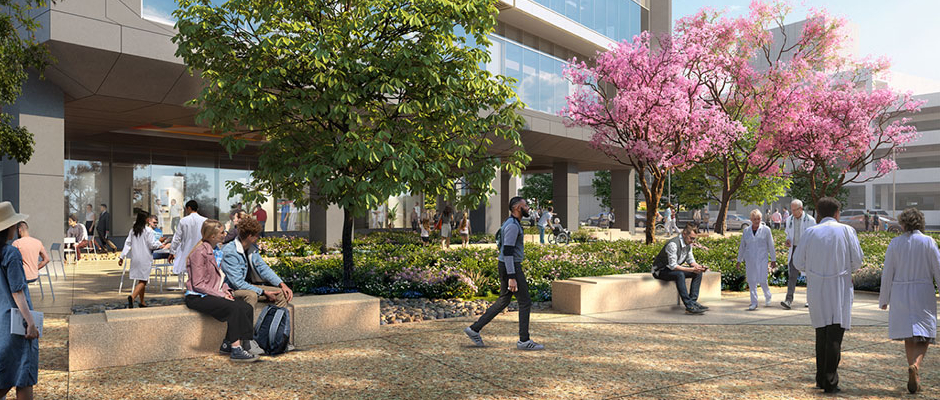 Be Part of the Future of Health Care
Over the next 15 years, UC San Diego's Hillcrest campus will undergo a remarkable revitalization. Philanthropy is fueling this transformation and empowering us to continue revolutionizing research, training and care. Your support can have a significant impact on shaping the future of UC San Diego Health in Hillcrest and set the stage for the decade of expansion coming up for our Hillcrest campus. Every gift to this effort is critically important.
Together, we can build a medical center that will continue to provide world-class health care for every member of our community.


Impacting Central San Diego and Beyond: A message from UC San Diego Health CEO Patty Maysent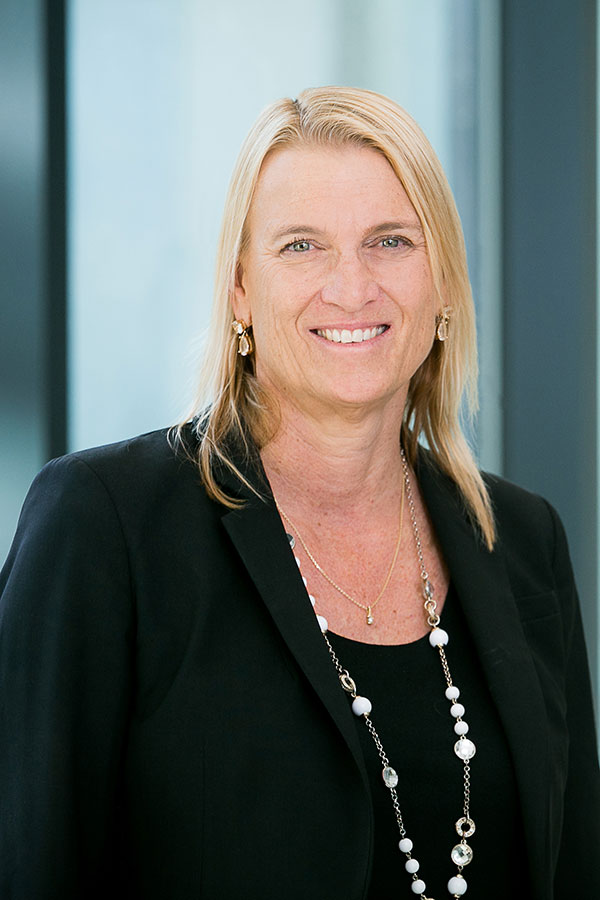 UC San Diego Health has been providing complex medical and surgical care, training new physicians, and offering early access to innovative therapies and treatments since 1966. We do this by continuously asking, "What is the future of health care?" Our latest answers include a modern, more accessible destination for comprehensive health care … in Hillcrest.
Our reimagined Hillcrest Medical Campus will feature new services and expand core critical care. UC San Diego Health's top-ranked medical and surgical services will combine cancer, orthopedic surgery, women's health and other highly sought after academic medical specialties at our new Hillcrest Outpatient Pavilion in 2025.
In the years that follow, we will build a new hospital and workforce housing, improve wayfinding, and add community resources and educational opportunities that will launch San Diego into a healthier, more fulfilling future. 
UC San Diego Health will continue to drive innovation and exploration, act as an educational and economic engine, and serve our community with the same compassion we always have in new facilities that afford our patients every advantage. We can't wait for you to experience the future of health care at our transformed Hillcrest Medical Campus.
Patty Maysent 
CEO, UC San Diego Health 
FEATURED PHILANTHROPY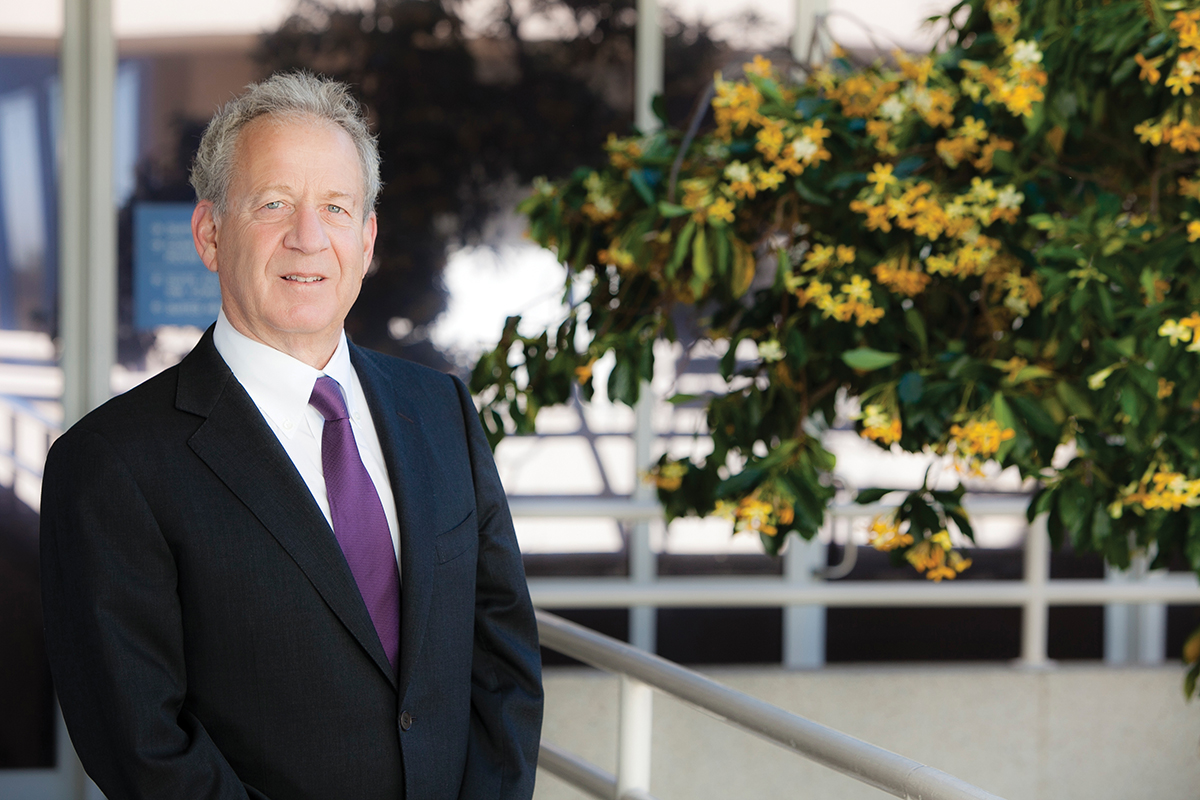 Honoring Lawrence "Larry" Friedman, MD: UC San Diego Professor, Physician, Brother
It is so meaningful to me to honor my brother Larry with a bench in his memory at the revitalized Hillcrest Medical Campus.  
From 1994 to his death in 2021, Larry was dedicated to serving UC San Diego and his patients. He began as a professor of pediatrics and medicine, later becoming associate dean for clinical affairs. He oversaw a program for teens and young adults with HIV at the Owen Clinic and co-founded a mobile van collaborative providing free health care to homeless and runaway youth. Larry also founded the UC San Diego Clinical Telemedicine Program — these are just some of his many commitments to UC San Diego and our community. In addition to his medical accomplishments, he served on the boards of both the La Jolla Playhouse and the Museum of Photographic Arts.  
I hope this bench brings comfort to all who rest upon it, whether a colleague, friend or patient. My brother's caring and generosity will always be remembered. 
Margie Friedman 
FEATURED COMMUNITY MEMBER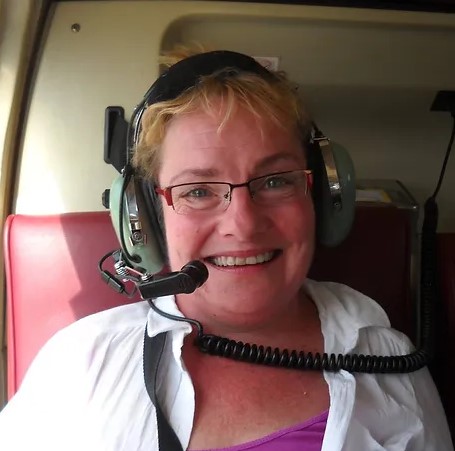 Mary McKenzie
"I have lived in Hillcrest for nearly two decades, and it is truly my home. For the past several years, I have served on the Hillcrest Town Council and the Uptown Planners. I'm fortunate to be in the know about the changes coming to the UC San Diego Health – Hillcrest Medical Campus through my community involvement.
A few things have especially impressed me about how UC San Diego has approached this transformational building project. First is how the team at UC San Diego reached out to many nearby communities and has been open to questions. It was a good way to start the project as it eased the anxiety of the unknown. I am also a patient of UC San Diego Health, and the care and expertise of both physicians and staff are impressive. As a college professor, I also respect UC San Diego Health's commitment to education, and the new medical campus will be the training ground for the best and brightest future care professionals."
Learn More
The Outpatient Pavilion at UC San Diego Health in Hillcrest is the first of five major phases in the redevelopment of our Hillcrest campus. Support from our philanthropic partners will ensure our community has access to leading-edge health care specialties.
Read about the project's special clinical programs and explore project videos and renderings.
To learn more about making a gift to support the Outpatient Pavilion or one of our specialty services in Hillcrest, please contact us at supporthillcrest@ucsd.edu.